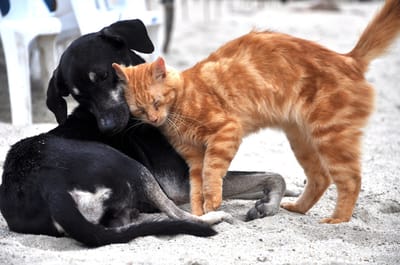 Petmatchmaker Rescue South is a 100% volunteer, foster-based rescue group in Bartlett, Tennessee.
Our main objective is to save animals from being surrendered or euthanized, especially seniors and those with medical needs. We also find ourselves bottle feeding, stopping for a stray and saving animals that are out of time in shelters every day. We wish we could save them all, but unfortunately we are limited by the lack of space, fosters and donations. Any financial donations we receive are tax deductible and go towards helping very deserving animals.
Our rescue group offers a sanctuary for animals on their journey to a new forever home. We will make every effort to match you with your new best friend. We work diligently to learn everything we can about each rescue animal, so that our fosters can help you find the perfect fit. All of our animals are fully vetted, up to date on vaccinations, and ready to join their new families and forever homes.
We keep in touch with our adopters and love to receive updates with pictures whenever possible. We realize that many animals will get several applications, while others will not be easily adopted. We strive to find the perfect match for you and our rescue animals. We hope you understand that not everyone will be approved, and many times there will be more applications than animals. We will encourage you to look at other animals in our rescue that matches your needs. We are constantly seeking adopters that believe as we do, that these are new family members for many years to come.
We also understand that it takes a tremendous amount of trust to adopt a dog that you have not met firsthand. That same trust applies to us and our fosters in sending our precious animal. We are very careful in choosing families that have demonstrated this philosophy and who we believe will provide the same amount of love and level of care that they have received with us. We do not take this lightly and we will probably ask more questions than you may expect. Please understand that we do this out of love and commitment for our rescue animal.
We are happy to answer questions, but please remember that we all have full time jobs, families and many animals that we are working to save daily. We will respond as quickly as possible.
We primarily use two veterinary clinics in Memphis, TN. You are welcome to call either of them for a reference. They are Family Veterinary Practice at (901) 385-VETS and Memphis Animal Clinic at (901) 272-7411.